Visit our 42,000 Square Foot Furniture Showroom
in Costa Mesa
Dream out loud with us at our expertly curated showroom right in the heart of Orange County. At over 42,000 sq ft, browse hundreds of luxury pieces and discuss your preferences and wishes with our experienced sales team. You'll be guaranteed to leave inspired.
The showroom at Marc Pridmore Designs is possibly the only one of its kind in North America. Unsurpassed for its breadth & caliber of selections, as well as the curatorial vision, visiting our showroom is more akin to a gallery experience equipped to do these peerless pieces justice.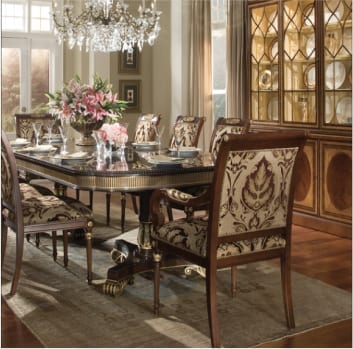 Get what you want, when you want it
No one likes to wait for their purchase to be built and shipped. Because we sell floor pieces and maintain an extensive warehouse, you're able to shop exquisite furnishings and have them delivered faster than most online luxury sources.
Orange County's premiere source for fine furnishings
Inspirational one-of-a-kind curated settings
Extensive warehouse of luxury pieces
Experience our showroom today!
3089 Bristol St. Costa Mesa, CA 92626
GET DIRECTIONS